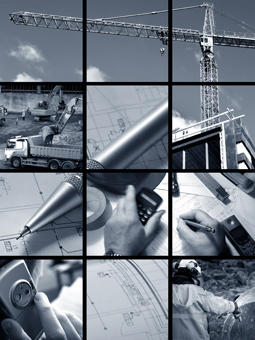 CORE VALUES : Honesty, quality and confidence in everything we do.
About Öz Construction ›
The roots of our company dates back to 1956. Since 1973, it has been operating under the title "Öz Construction Industry & Trade Co. Inc.".
read more »
Some of the works include infrastructure works such as city and intercity roads, bridges, tunnels, dams, irrigation, drainage, sewerage, drinking water, water treatment plant, waste storage facility and turnkey works of public housing, business center, hotel buildings and social facilities.
Our company operates with the knowledge and experience gained for more than half a century.
Certificates:
ISO 9001:2008 Quality Management System Certificate
ISO 14001:2004 Environmental Management System Certificate
OHSAS 18001 Occupational Health and Safety Management System Certification
« close
Our Mission ›
In all of our construction services, including project management services of infrastructure and superstructure projects; we fulfill our promises, no matter what the cost, and will make a significant contribution to the country's economy.
read more »
We provide neccessary background for the sector with our working practice, efficiency, research capacity and technology transfer opportunities and we make quality works with our timely, cost-effectively and proudly delivered projects.
With moving the sense of trust that we have gained with the right service for many years into the future, we believe to make always the best, healthiest, most robust and technological projects.
« close
Our Vision ›
Öz İnşaat;
is a company that always performs accurate and high quality projects built on a solid foundation of good values by following the technology all the time without forgeting the fact that the biggest capital is the earned trust reputation.
read more »
The works done in the national and the international area by joining the forces with other companies when necessary are the guarantee of becoming a firm lasting for generations.
While carrying the our experience and capabilities built on a solid foudnation into the different sectors, we always fulfill the requirements of being the first company that comes to mind in the lines of business that we are in.
The growing in Öz İnşaat is only possible when sharing the life with the employess without disturbing their peaceful life.
« close